About Us
About Us
Director: Prof. Dr. Olaf Zenker 
About the Network
The critical investigation of political and legal processes and structures in their mutual entanglements constitutes the subject matter of the Political and Legal Anthropology Network at the Freie Universität Berlin. Against the backdrop of increasingly globalised in/voluntary mobilities, interdependencies and hybridisation, central fields of study include contested senses of belongings and legal entitlements (including rights to material resources), physical and symbolic violence, conflictual formations of individual and collective identities, attempts at legitimising domination and social inequalities, struggles surrounding the power to define values, norms and collective goals, as well as the evaluation, and sanctioning, of practices through reference to allegedly valid legalities and normative orders. In the course of studying these and related issues, a key focus lies on the empirical and theoretical investigation of the contested relationship between "politics" and "law".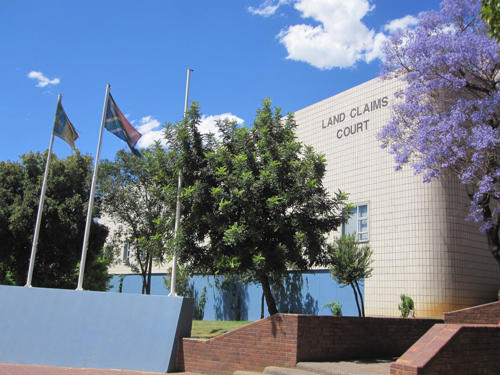 The Land Claims Court in Randburg, South Africa. Photo: Olaf Zenker
Within the Political and Legal Anthropology Network, ethnographic research is conducted with regard to a broad range of political and legal topics. Regionally, these projects study locations in the "Global South" as well as the "Global North", paying particular attention to translocal interdependencies and the transnational circulation of persons, ideas and artefacts. In this process, the theoretical reflection and recursive incorporation of the positionality of the observing researcher as a socio-culturally and historically situated actor within knowledge productions characterised by power asymmetries is treated as crucial. This critical self-understanding forms part of an overall political and legal anthropology, which does not only aim for better understanding its objects of study, but – as an engaged anthropology – also aspire to politically and legally shape them.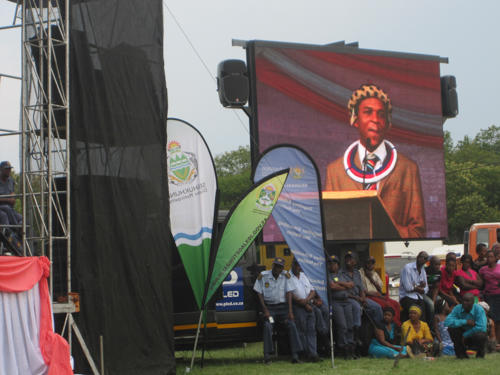 Ndzundza Ndebele King Mabhoko III at the Nyabela Day 2011 in Erholweni, Roossenekal, South Africa. Photo: Olaf Zenker